Left the guest house around 4:30 to make it to the airport in time for my 6:30 flight. I got the distinct pleasure of using a 24 fuel pump with a non-translatable interface. Google came to the rescue. Have to use up that data!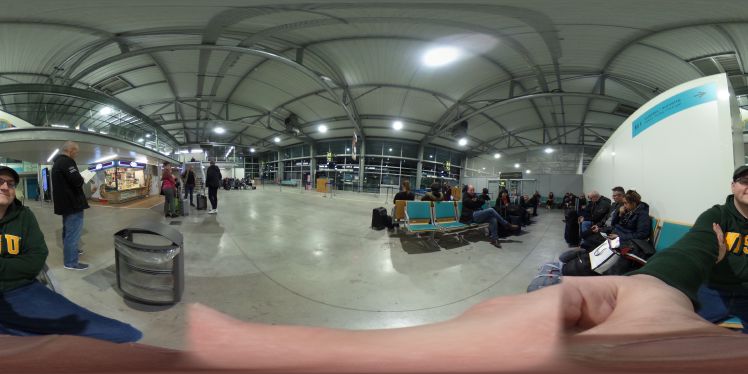 I missed breakfast and the only cafe in this section of the Nantes airport doesn't open until after my flight leaves. grumble
I had some time to stretch my legs at Schipol. I had an early lunch and just tried to stay active since I knew I had a long flight in front of me. Once seated, I started having gin and tonics. Those are so tasty, I don't know why I ever thought they were bad. I read some books and watched a movie.
I was quite ready to be done when I landed in MSP at 1 pm (which is 8 pm in the timezone I started in).
Unfortunately, the plane to Bismarck needed some new tires on the landing gear. I say unfortunately because of when they were replaced (right before my flight) not that the plane was being maintained. It was delayed by 90 minutes, but I ended up seeing a lot of different Bobcat employees. Since we were delayed, we all had a drink together at a near by restaurant.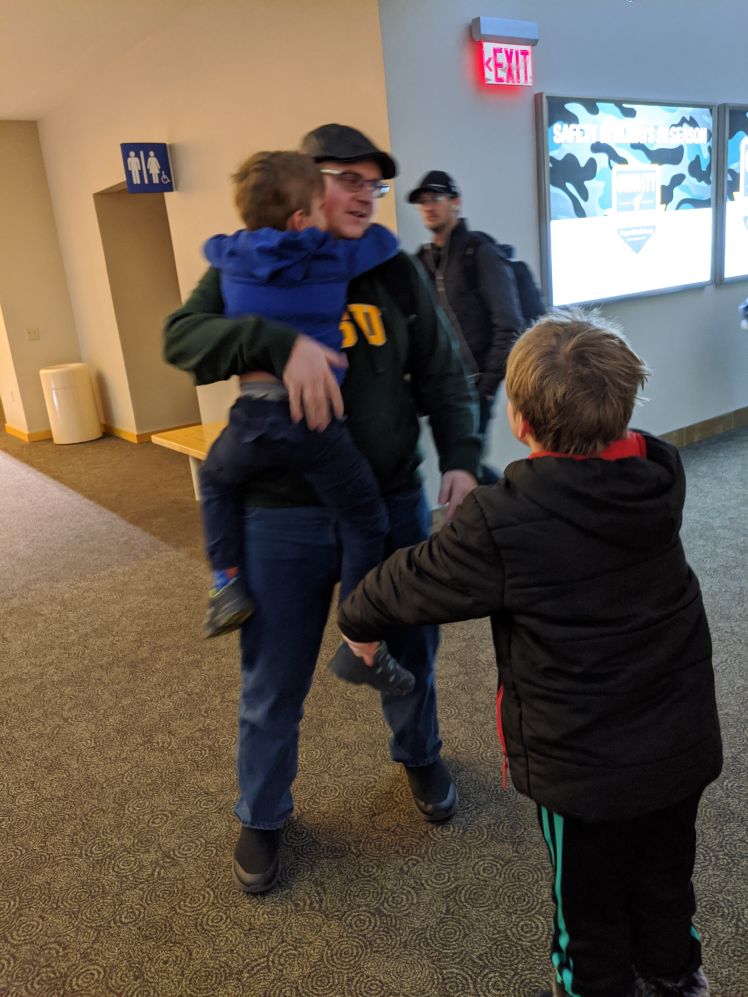 Getting home at 7 pm (2 am the next day when I started) was such a relief. Amelia and the boys were waiting for me outside of the terminal and immediately jump hugged me. I am going to miss it when the boys are too big to do that.
Anyway, I stopped at security to look for my coat (not there) and then went and had supper.
Now it is time for sleep.