09:32
Location: EC 171 en route to Praha, Czechia
Feel: Excited but tired
Thoughts
Traveling by train is really nice. Sitting in a comfy chair, watching as idyllic countryside rolls by is just plain relaxing.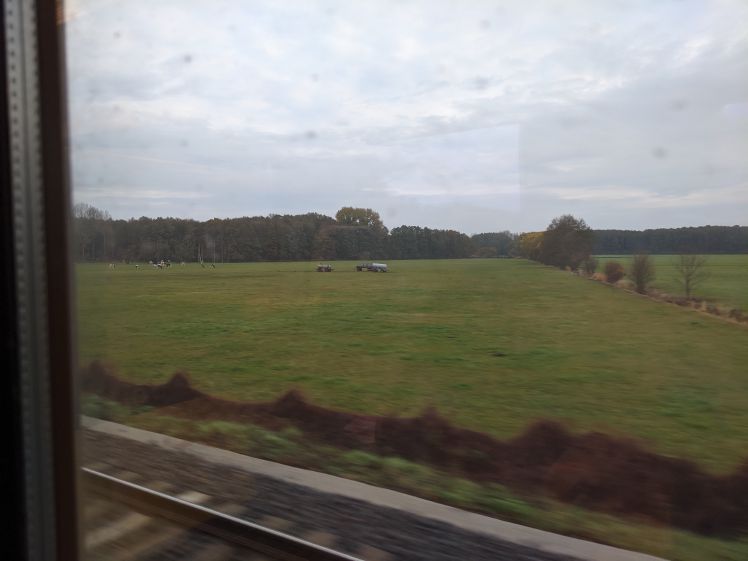 I feel a little guilty about this train ride considering I didn't make it to the event last night in Berlin, which was the justification for not flying.
I woke up this morning and missed my bus; I ended up walking back to the hotel and hiring a taxi. When I arrived at the Hauptbahnhof, I made relatively quick work of the ticket machine and found my platform.
Considering I had 55 minutes to spare, I decided to find some breakfast. There was this little juice stand selling wraps that looked amazing and had a card reader/sign they accepted cards. I ordered and went to pay when the man informed me it was cash only.
After I visited the Geldautomat, which only dispensed 50 euro bills, I went back to the stand and reordered the wrap. The man was slightly flustered when I wanted to pay with a 50. The shop had just opened, so he didn't have a whole lot of money in the till, but he didn't want to send me away again. He was really nice and my sympathy kicked in but he insisted I take all the change he had in his till.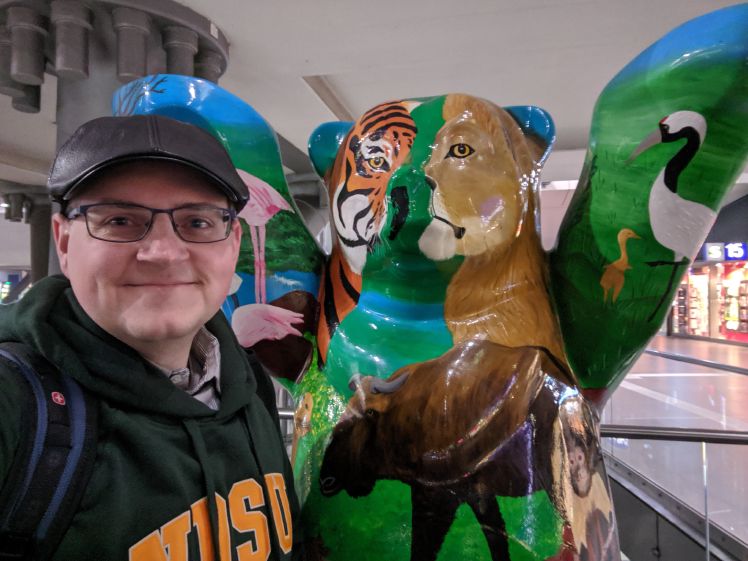 Wrap in hand I strolled to the platform, ate and waited for my train to show up on the monitor. 30 minutes later I realized I was on the wrong platform!
It happened by chance that I realized I was on the wrong platform. I had read that you could find which section of the platform each car stopped in front of by looking in the cases along the platform. It was there I noticed my train wasn't listed in the case on the platform I was waiting at.
Panic starting to set in, I found the train listing and my heart sank. EC 171 arrived on platform 1 which was 4 floors below me. I walked briskly toward the exit and followed the signs through the labyrinth that is the Hauptbahnhof in Berlin.
I really shouldn't have panicked as the train arrived right on time: 2 whole minutes after I found the right platform and section.
11:57
Location: Praha hlavní nádraží
Feel: Slightly frustrated
Thoughts
Apparently it is the day for me to miss my bus. I need to get to the airport to pick up my rental car so I bought a bus ticket to get to the airport. Even though the ticket said good for all travel on the kiosk, it apparently won't go to the airport. I learned this while standing in line and overhearing conversations. While I was correcting my bus pass, the bus came and left. Whelp! At least the building is beautiful and the weather is holding.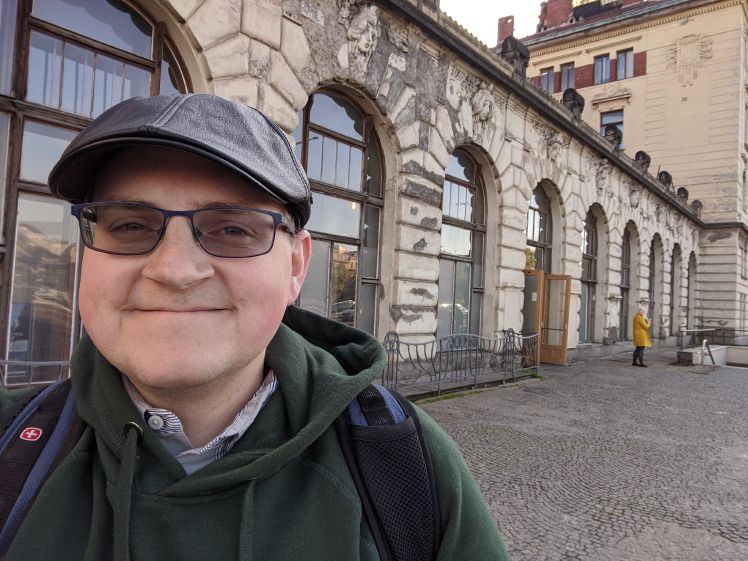 21:07
Location: Linder Hotel, Praha
Feel: Content
Thoughts
I made it to the Bobcat facility in Dobris. After getting my rental car, I started driving, following Google maps to get to there. It wasn't until I was going through some winding and tree dense area that I realized something was wrong. My navigation was avoiding the highways. I found out that all highways in Czech are technically toll roads and my navigation was helpfully avoiding them.
Oh well, I am just a little more late at this point.
After work, I maded it to my hotel and had to park my car in a really tiny garage on a lift. Then I had dinner in the attached restaurant. It was pretty good, but now I am sleepy.