Apparently days like today only come around once every four years.
I woke up around 8:10. I had gone to bed really early last night because I wasn't feeling very good. I woke up feeling a quite a bit better, but was hurried because Ella's volleyball game started at 8:30. Thankfully Amber had saved us some seats so we waltzed in right as the first game was starting.
After the volleyball game, we went to the library. Owen promptly busted out the checkers set and we had a good go of it. He still doesn't take losing very well, but we are working on winning and losing graciously. It was a lot of fun to discuss strategy with the little man.
After checkers, we went and perused the board game section together. He immediately wanted to check out Gobblet. This is when I realized he could get his own library card. He was pretty excited to be able to check out his own books and games!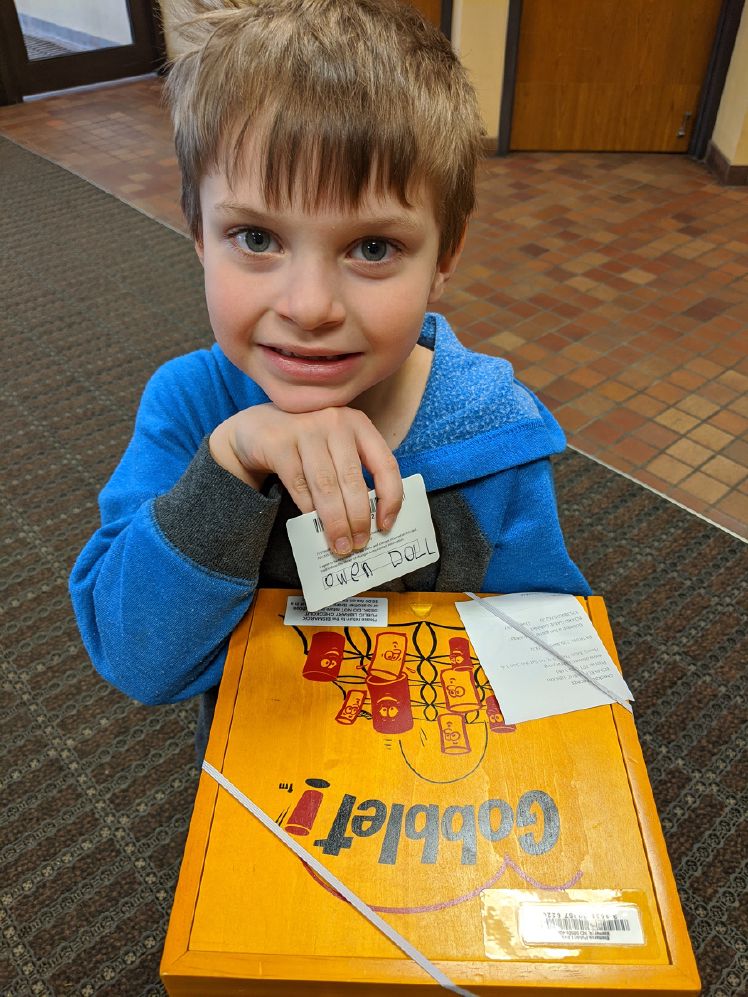 Last week William figured out how to put items on hold at the library. Turns out he put a hold on a Teen Titans Go! movie. Amelia laughed out loud when she got the email saying her hold item was available.
When we got home, I decided I should try my hand at baking something. Amelia suggested cinnamon rolls. I pulled out the stack of recipe books and started hunting for some kind of family recipe. Eventually I settled on one from the cookbook Cathe handed down the Amelia. There is something to be said for working raw ingredients into something that looks like you might have bought from a bakery.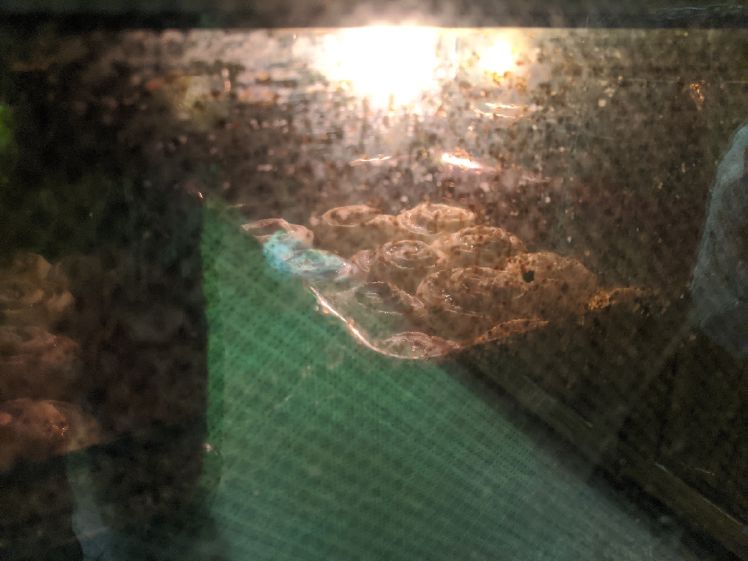 While the rolls were raising (rising?), we drove down to General Sibley park to participate in the S'more Walk. It is an annual event to walk through the loop. Halfway through, they have a s'more station set up where you can roast marshmallows and play in the snow. William enjoyed spinning the marshmallows over the fire while Owen liked adding extra chocolate to his s'mores.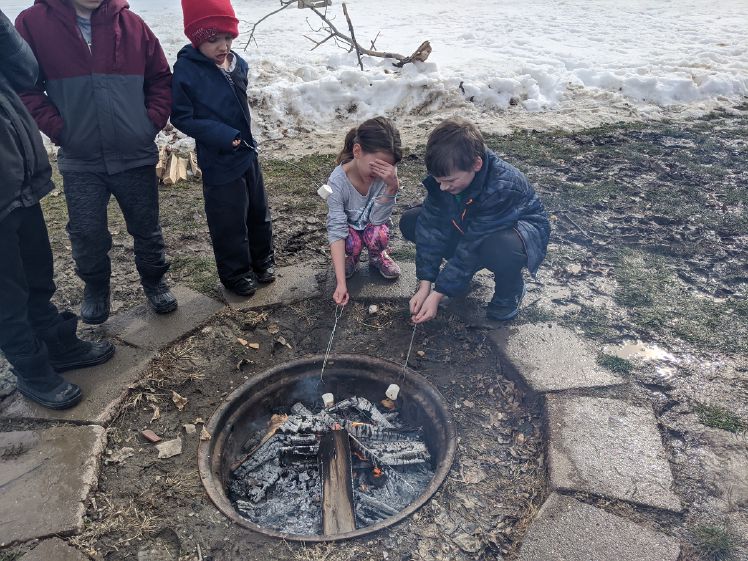 Today was a good day.