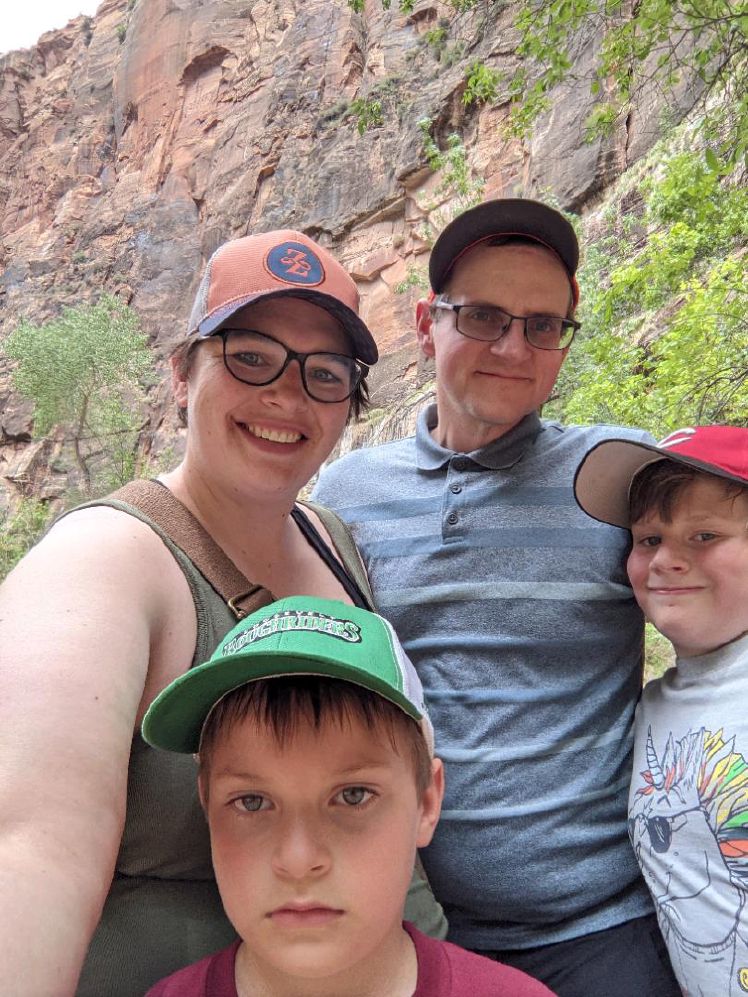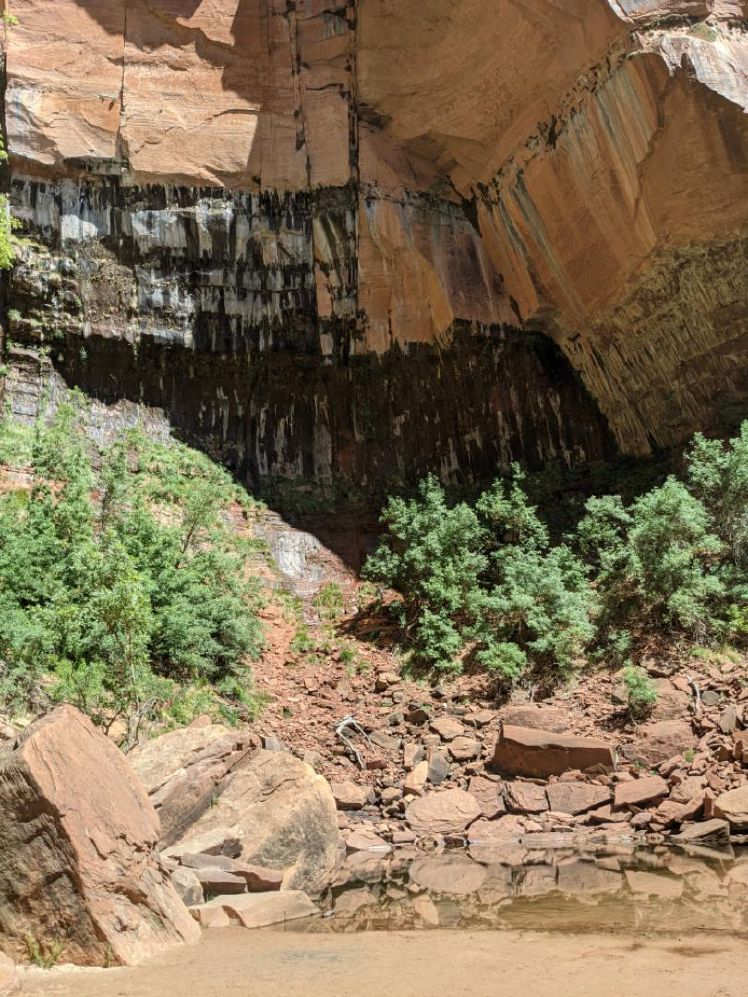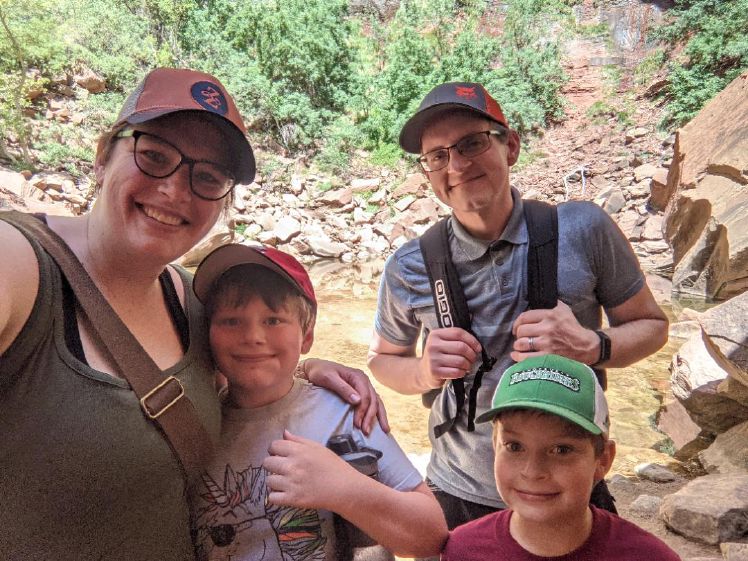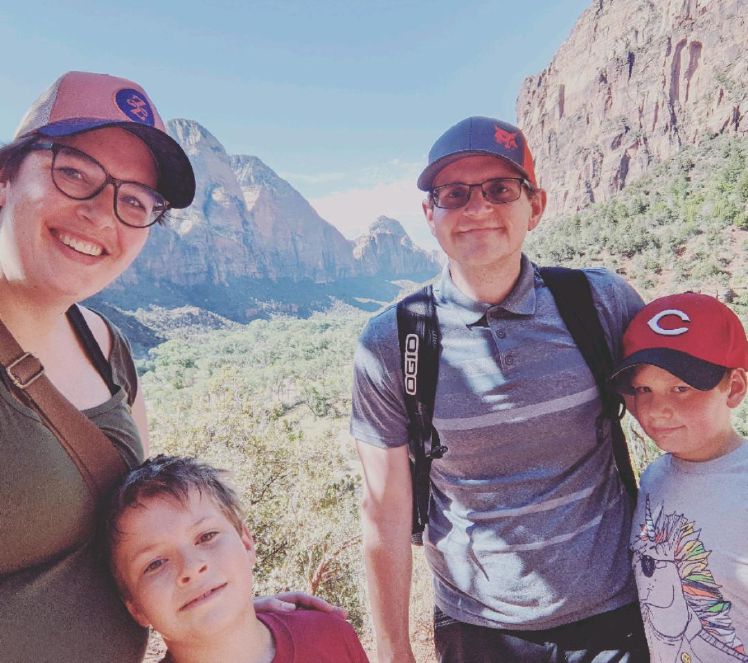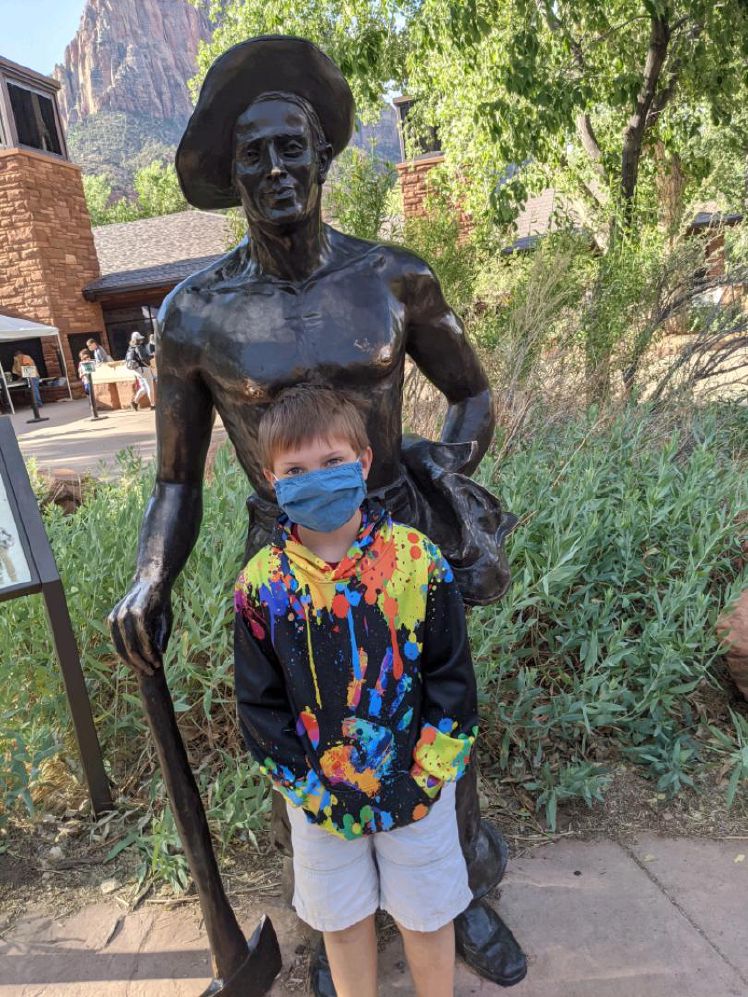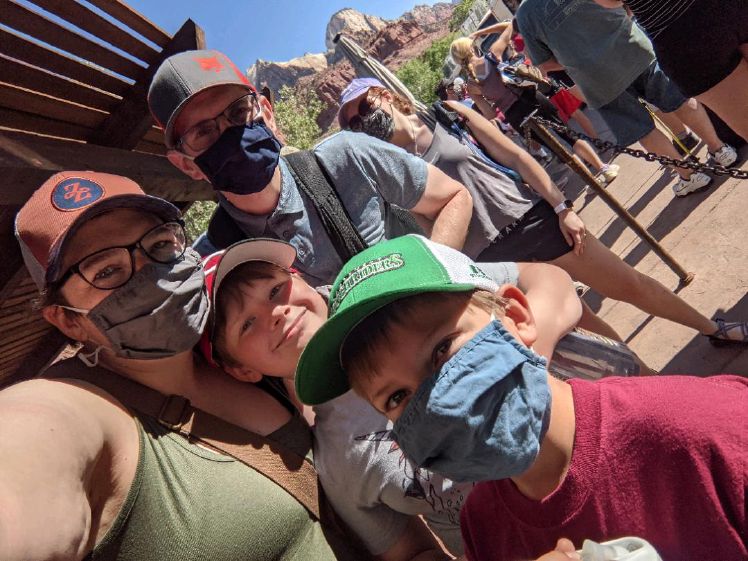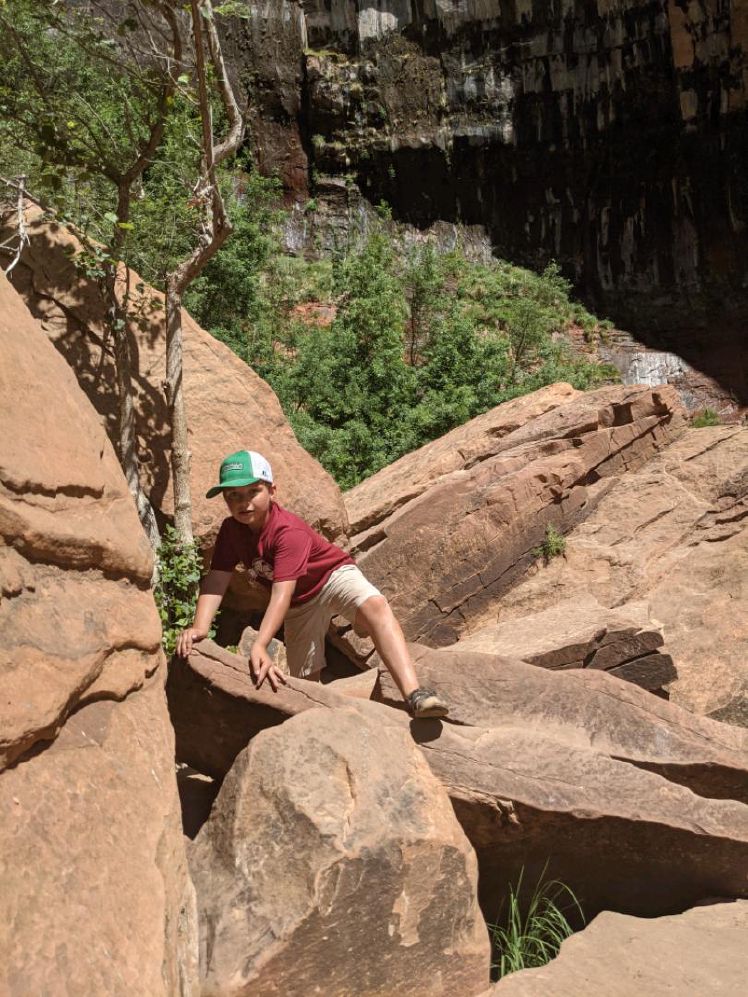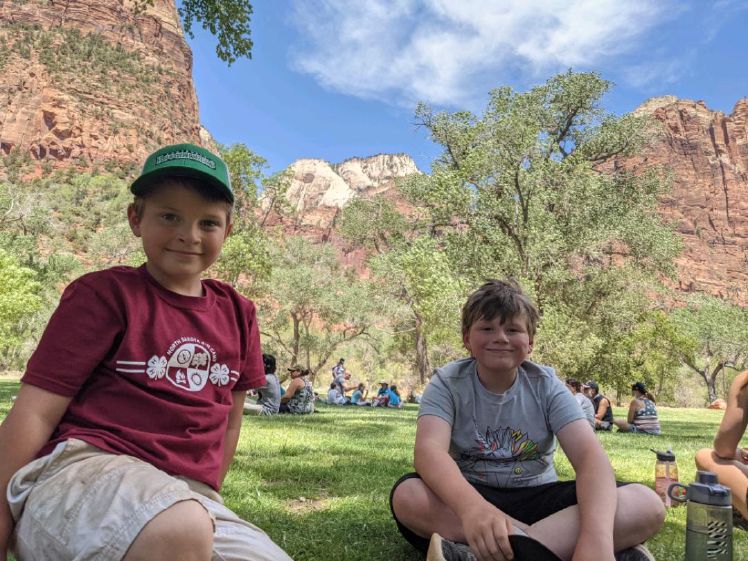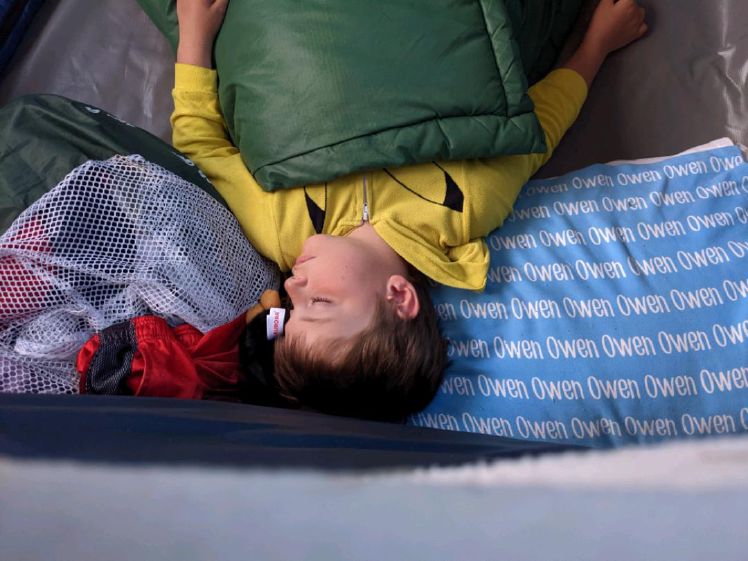 This morning we had some breakfast and headed into the park. It was beautiful to see the sun rising over the read rocks.
We got to the visitors center and stuggled finding a parking spot so the boys and I stood in line with Zach drove around and found a spot. We were almost on the bus when he met up with us.
We went to the Groto stop and hiked up to the emerald pools. The upper one was quit a trek and honestly, wasn't that spectacular. I can see how it is beautiful during the wetter years. The lower falls was all of our favorites. The hike down was easy and enjoyable. We got to the Zion lodge and grabbed some lunch under the shade of a big tree on some grass. It was relaxing and rejuvenating. After some quick souvenir shopping we hopped back on the shuttle and headed up the canyon. We did a little over 1.5 miles on the river walk. The boys were done so we headed back to the visitors center on the shuttle.
The hike to the car was brutal (all on pavement) and we were all very thankful that Zach dropped us off this morning. We drove with the AC full blast and drove to the nearest town (mount Carmel) for some pie (Ho-made) and ice cream at the thunderbird.
We came back to camp for some dinner, a shower (which felt amazing), and some foosball and table tennis. We played one of our new games (Blockus roll and write). The boys went to bed and Zach and i played some cribbage (he won…again).