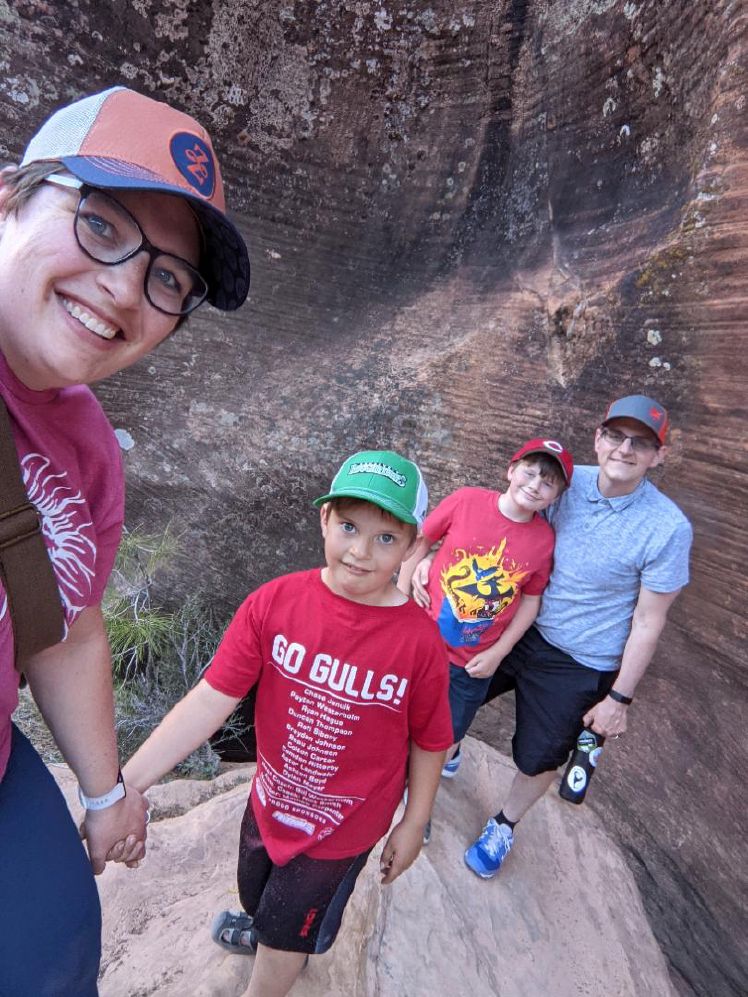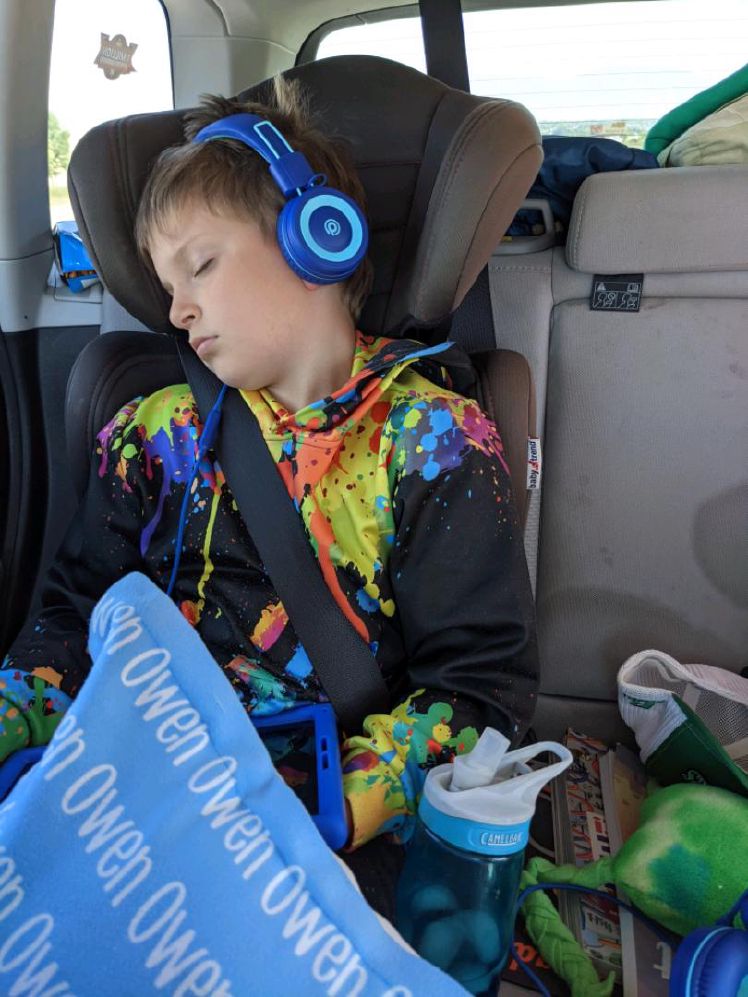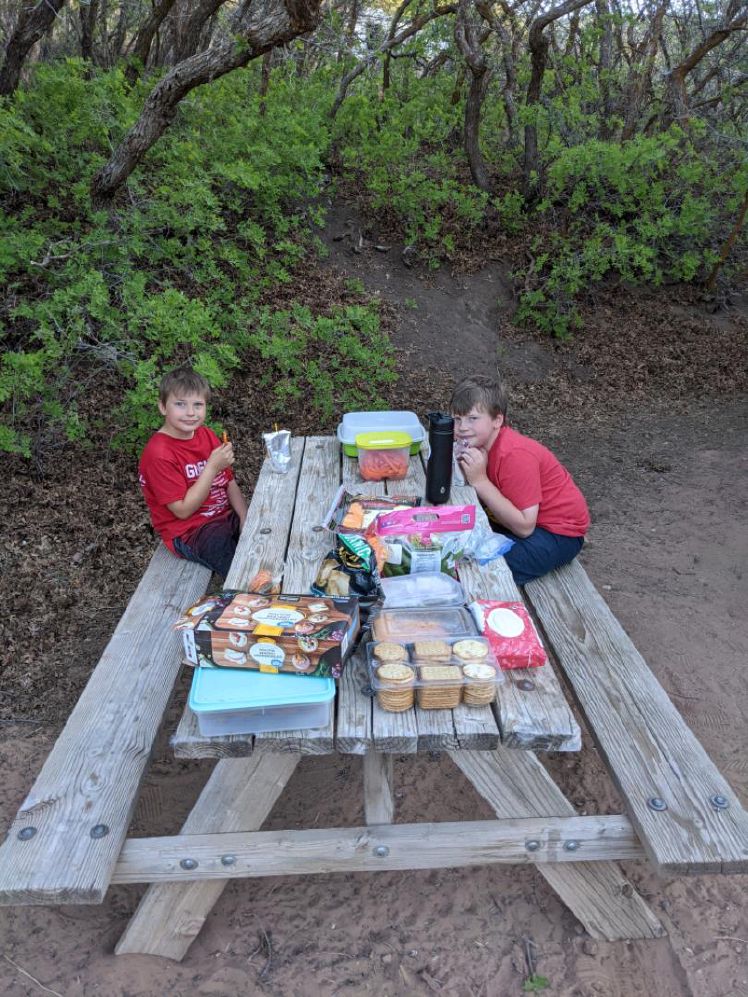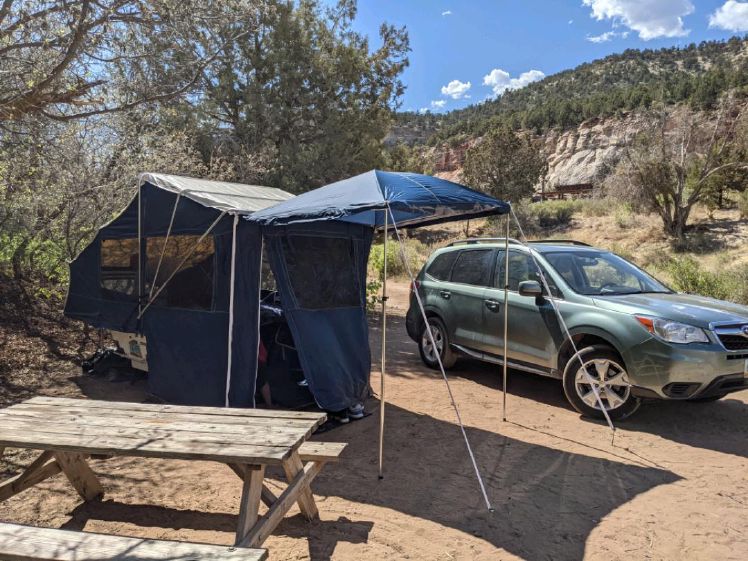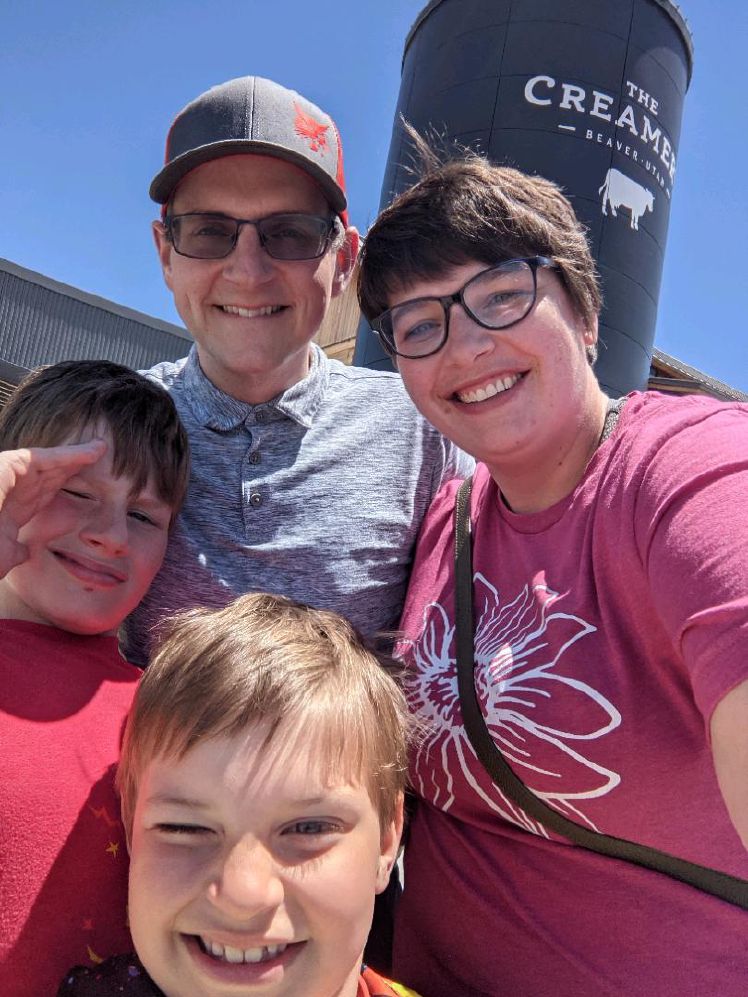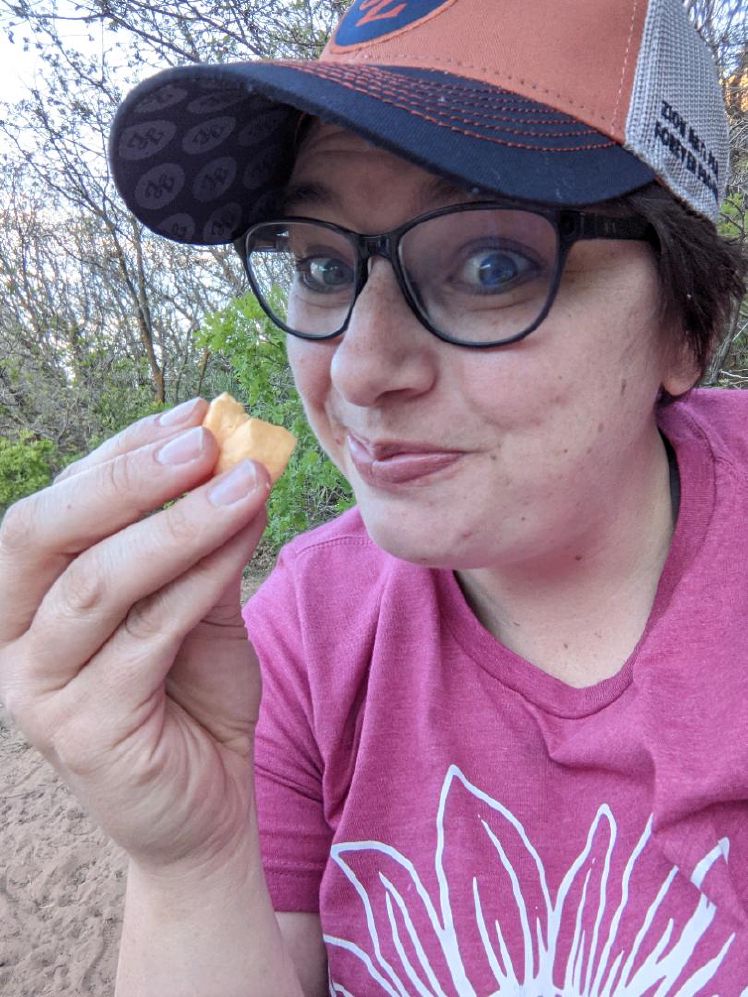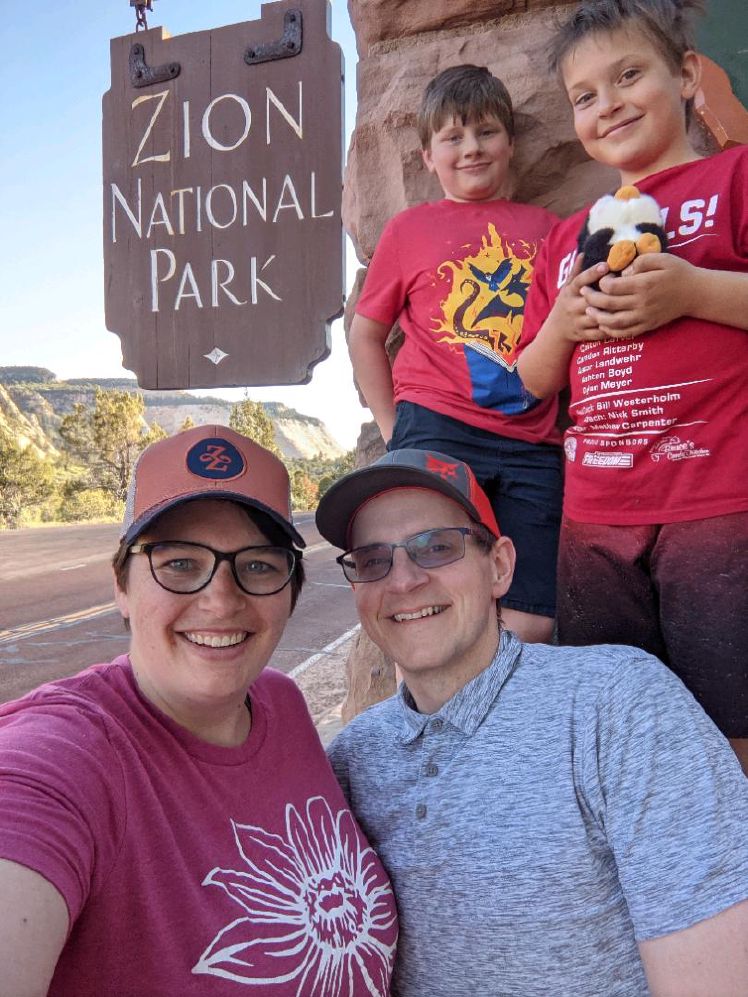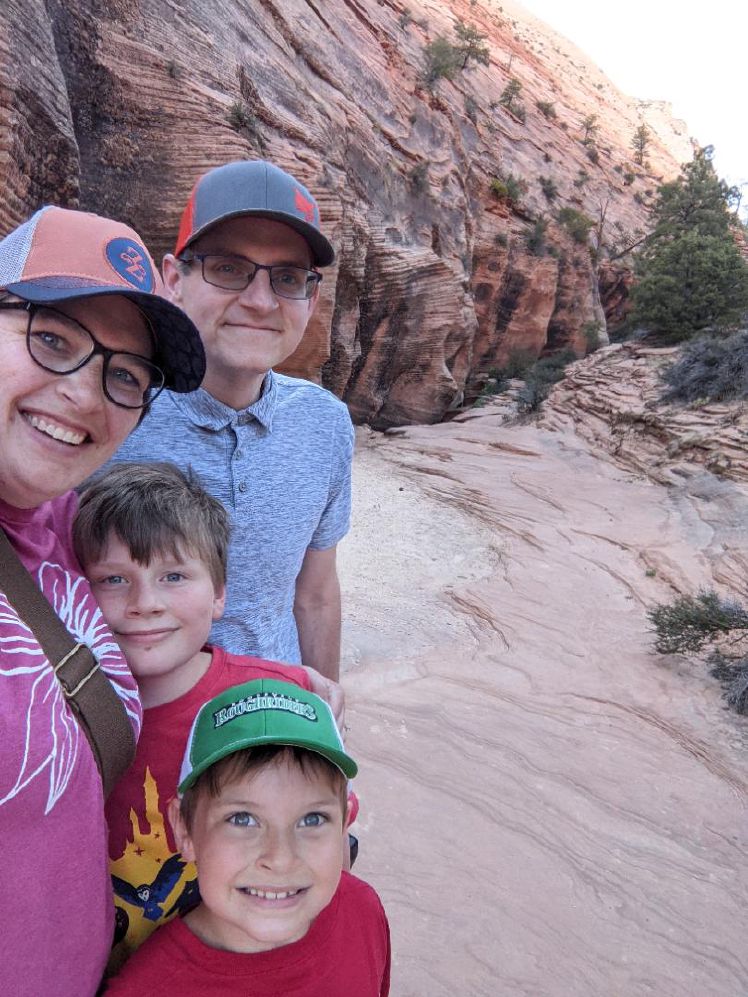 We packed up and headed south today. We made good time and had lunch in Beaver at Beaver Taco. We then grabbed ice cream and cheese curds at the creamery.
When we're got to our camp ground we set up our camper and then decided to drive into the park to figure things out for tomorrow.
We did some things around the visitors center and then headed back. We saw a place in the way to stop and hike so we did that. It was a nice little hike.
Once back to the camper we had dinner and played a family game of Spot It. After the boys went to bed Zach and I played cribbage (he won). He went to do his German and I stayed at the camper and read.