Day 10: Unexpected Pit Stop in Amsterdam
Today I had a good breakfast.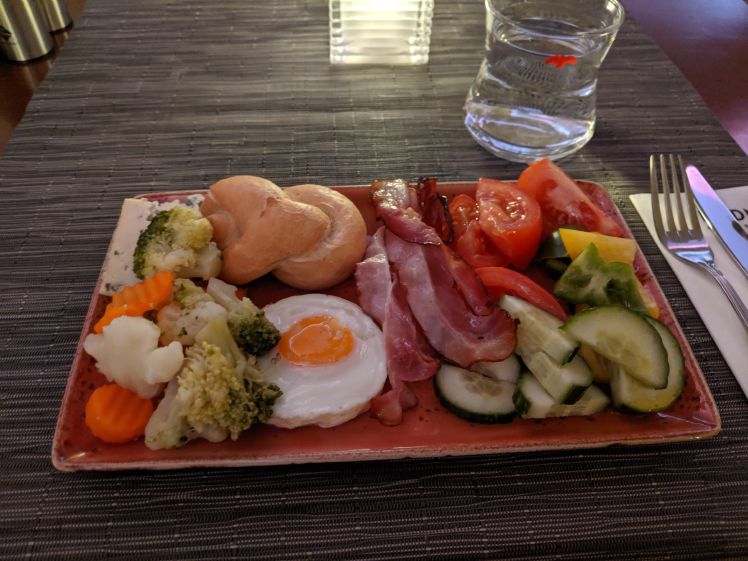 I worked this morning at the Dobris office. I am going to miss the illustrated anthropormorphic bobcat on all the office informational material. Milan got me špička (peak, or tip in english) as a treat after lunch. He says it is a traditional treat. It was light and fluffy and had some ice cream in the bottom.
The drive back to the airport went smoothly. I checked in, with some difficultly, my luggage and settled in. I ended up getting there earlier than anticipated, so I took the opportunity to visit the toy shop looking for stuffed penguins. I found some before boarding my flight to AMS.
I had a short layover in AMS, so I quickly got dinner and booked it to my gate. The arriving flight was coming in on time and everything looked good. However, my flight got cancelled because the arriving plane was struck by lightning mid flight. As soon as I heard about the cancellation, I booked it to rescheduling.
Rescheduling was packed and no more flights were available to Nantes tonight, so I got put up in a hotel. The ride was longer than anticipated, but at least the hotel was decent. I had a proper dinner, showered, and put on the same clothes.
That never feels great.