11:39
Location: Prague, Cafe Prados
Feel: Invigorated, but a little wet
Thoughts
Today is the first time on this trip I have literally nothing to do. I came into the cafe to warm up and dry off a little.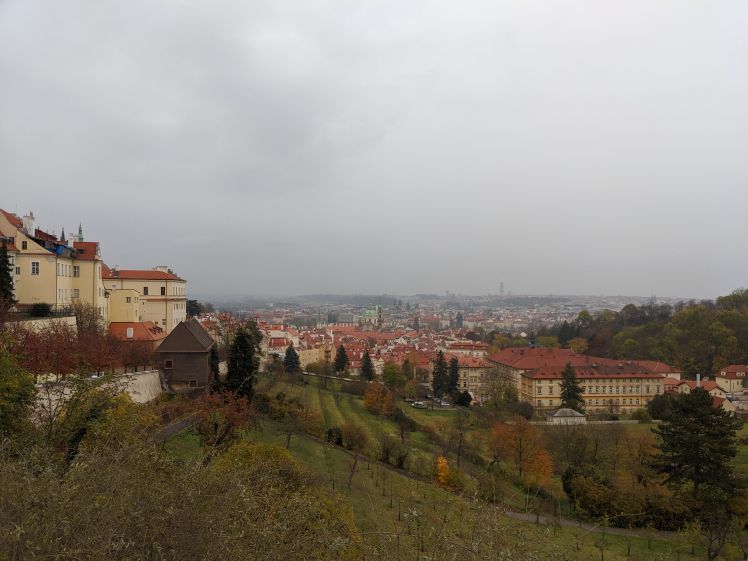 I walked from my hotel along Petrín Hill. It was a really nice walk in the trees up and down the hills. I almost rode the funicular train down, but decided against it. I might on the way back.
This place is really old and cool but it is kind of hard to enjoy it by myself. I need to find some ice cream.

On the way here, I got a good view of the Charles Bridge. It was cool coming out of the fog and seeing the bridge come into view.
I came here looking for a local game store, but I got here earlier than expected. I seem to be getting faster at walking. Anyway, I ended up looking around the famous Svatováclavské náměstí (Saint Wenceslas square) and taking in the foot traffic. There was a cool jeweler open so I looked around.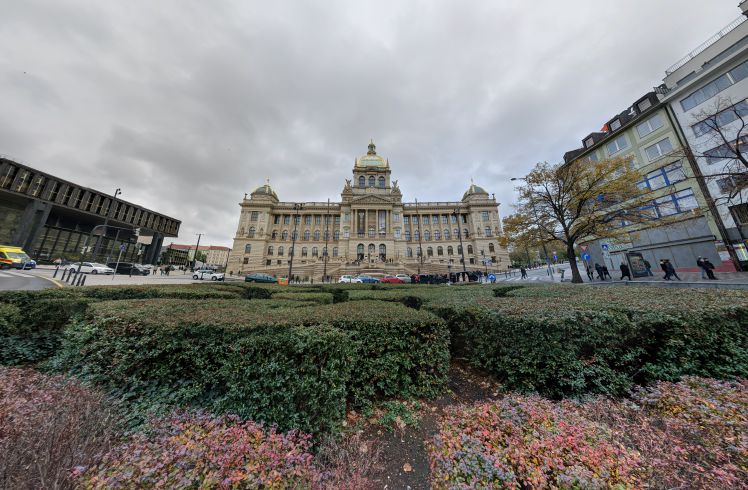 17:33
Location: Klášterní pivovar Strahov
Feel: Exhausted but warm
Thoughts
Man alive did I walk around today! I had no real direction after visiting the game store other than looking at cool things.
The game store was small but packed with a crap load of games. I shortlisted 9 games to buy, then I realized I was going to have to pack them back to my hotel. I ended up only getting games I haven't been able to find elsewhere, including a roll and write for Amelia and a long out of print title for the entire family.
Then I walked into old town and soaked up the sites. So much history and interesting architecture. After a while, I headed to the Charles Bridge.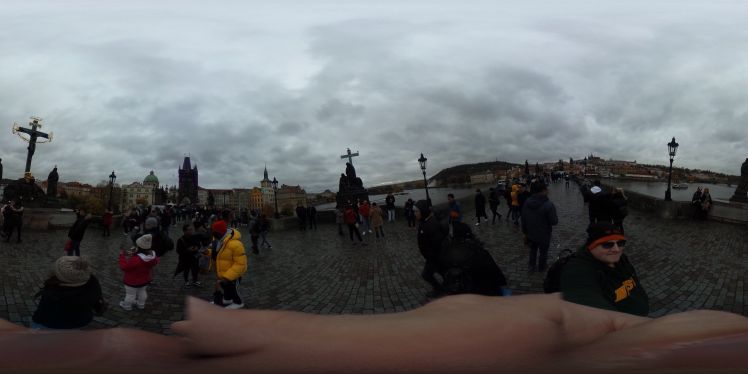 Even with the poor weather, it was quite crowded. There are statues all along the span of the bridge. It was cool to see the different states of care they were in since one was even boarded off while it was being restored.
I did some more exploring on my home side of the river. I ended up walking up this really long stair case. Halfway up, there was a few art galleries. I stopped in on a whim and found some really amazing pieces. I was immediately captivated by this slightly abstract view of the bridge in the rain. I checked the price and decided I shouldn't spend that much on a whim, but I really liked it!
After getting up to the Prague Castle, I went through security. The grounds are quite large, but I checked out a fountain and the cathedral. Then I decided I was getting tired and cold so I found an exit. Turns out the exit I found took me back down the huge staircase!
Then I made a beeline for the hotel and noticed the tower in the distance. I started the day walking up to it and not noticing it!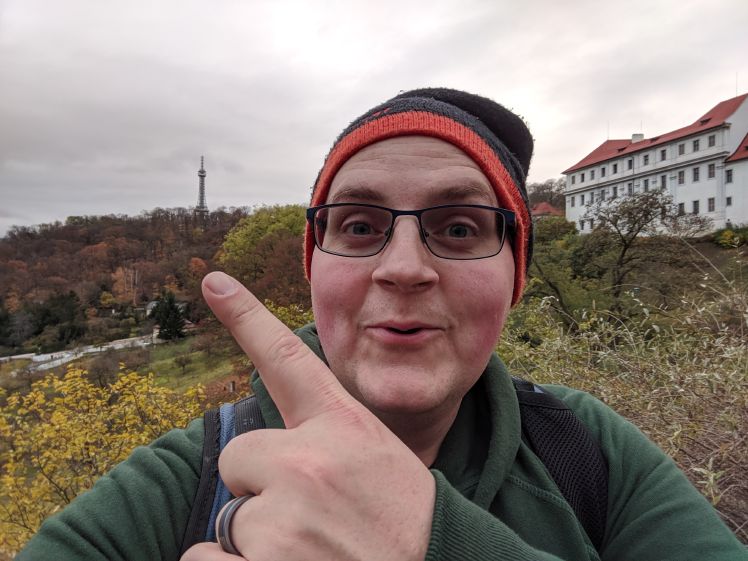 I went to the hotel and decided to rest my feet for a little bit before planning supper. Now I am drinking some monastery beer and waiting for my St. Martin's day feast of goose and wine.