Yurting it Up in a Winter Wonderland
With a new year comes new opportunities and challenges. We decided to again participate in the 12 Month 12 Hike challenge put on by ND State Parks. Last weekend gave us a prime opportunity to go hiking.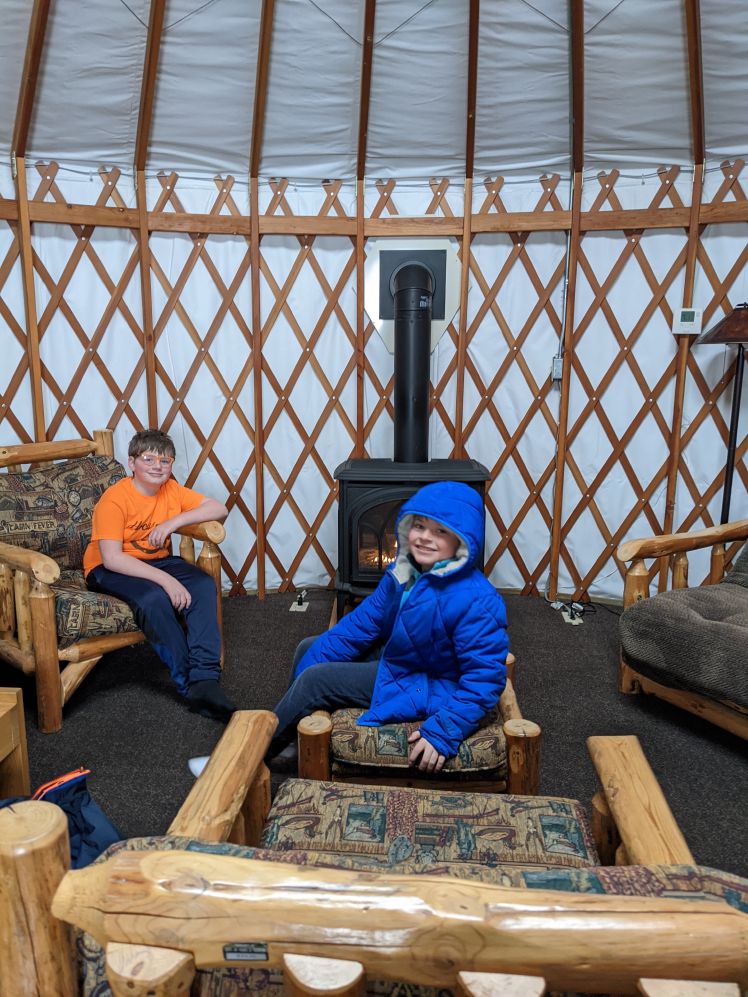 For his birthday, Owen wanted to eat donuts, have cookies, and stay in a yurt with a fireplace. Amelia and I were all too happy to oblige, as we both really enjoyed the family comradery last November. So we headed out after work on Friday (the roads were really nasty!).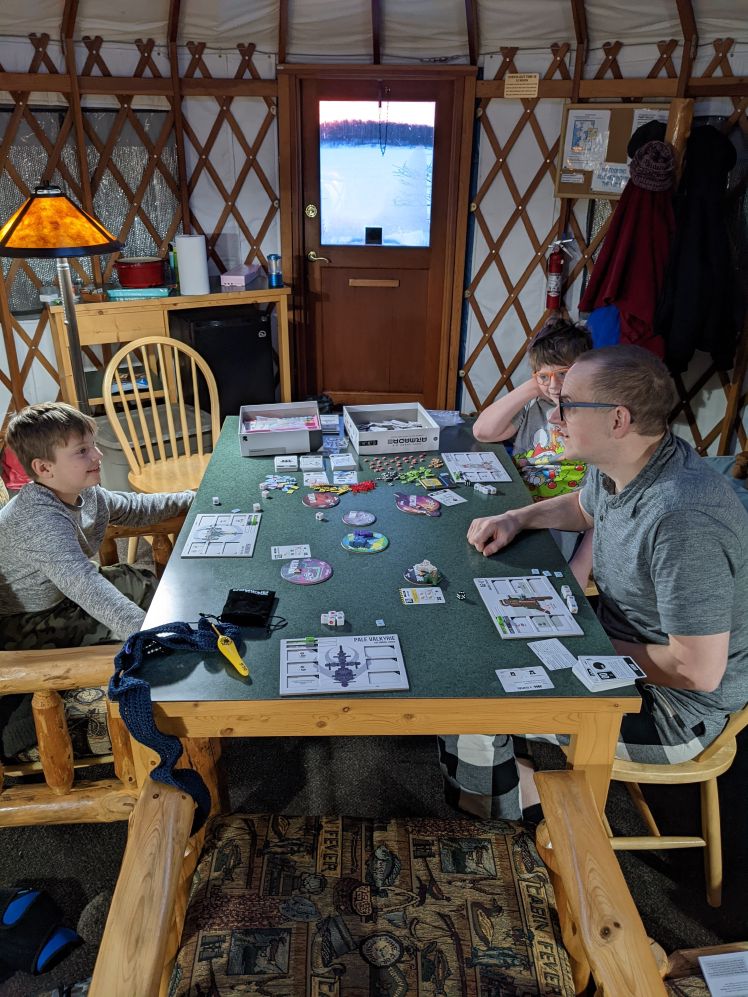 The next day, we had donuts and played some games. Then we went on our first winter hike. We tried to locate the Old Oak, but only the main trail was "groomed" and I ended up getting into snow up to my waist before deciding to come back another day.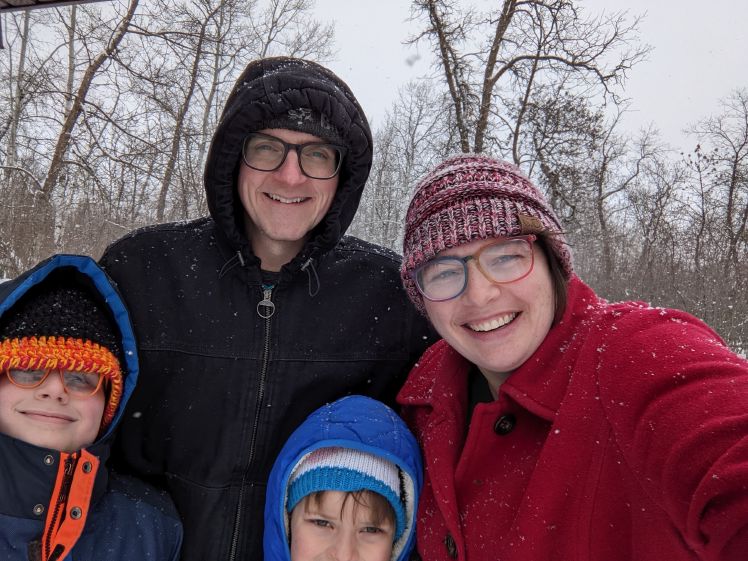 The boys were excited to get back to the warmth of the yurt and to eat Crumbl cookies! I was excited to eat some warm soup and sourdough. I ended up boiling the soup over on the camp stove, and had to eat out of cups since we forgot bowls, but it was still a pretty tasty end to the hike.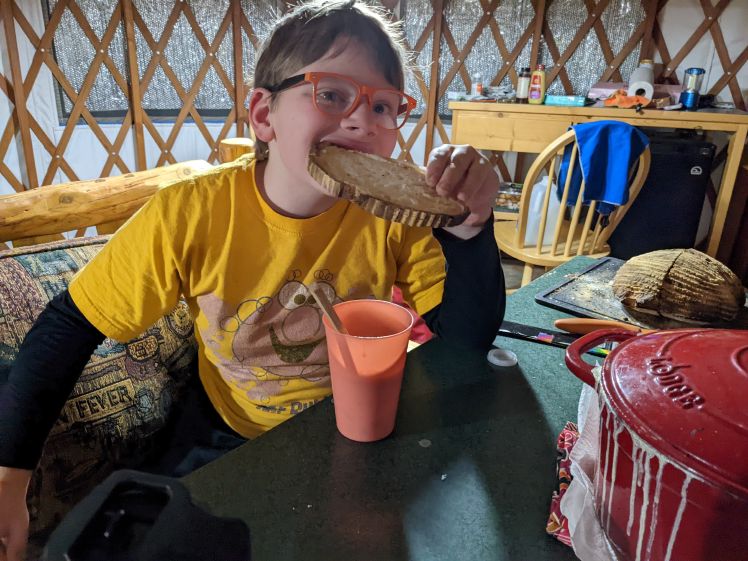 Soon enough we were packing the car back up and getting ready to head back home. Back to the weekly scramble. Back to the distractions of home. Back to the land of internet.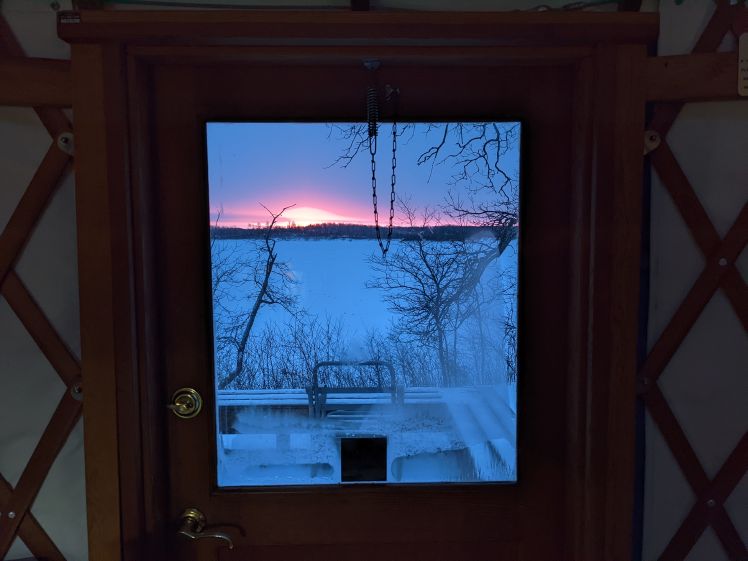 No regrets; I am sure we will be back soon enough.